Authority Property Management is Full-Service Property Management Company. Our goal is to build relationships. Provide Owners with Peace of mind their investments are being cared for and to provide quality tenants can trust.

We have the experience and dedication to protect your investment and keep things running smoothly. Our motto is No Surprises!

Our Skills and dedication mean you are assured of:

On-time rents
Lowest Possible Vacancy Rates
Lowest Possible Maintenance Costs

We provide rigorous tenant screening including:

Income verification
Employment Verification
Credit Checks
Background Checks

Limited Services include:

Tenant Acquisition
Contract Delivery!
Deliver Keys
Full Accounting

Full-time Management Includes:

Tenant Acquisition
Rent Collection
Coordinate Maintenance & Repairs
Coordinate Vendors
Highlights, Specialties & Features
Professional Associations & Certifications
Broker
Realtor
Property Management Master P.MM
Serviced Areas
Payment Options
Money Orders, Personal Checks, VISA
Contact Details
Business Representative
14 Years in the business as a Full-time property manager.
Products & Services
Owners
The rental market is constantly moving. The Greater Redding area is a popular destination for people looking to escape dense population areas, and the better lifestyle we can offer. From Shasta Lake in the north, and as far south as Tehama County, Authority Property Management takes care of the things that most owners hate about owning rental property. We know what it takes to keep vacancies low and your property protected. Pick the level of service you need: we can help.

Are you a new property owner? Let us share our experience and help you maintain control. We are committed to you and your property.
---
Tenants
Authority Property Management's mission is to help tenants feel safe, comfortable, and happy in their homes. With over a decade of property management experience in the North State, we help people of all budgets and lifestyles find their ideal home, whether it's an apartment, condo, townhouse, or single-family home. Your satisfaction is our top priority.
I would recommend this business
Authority Property Management is really know that they are doing. APM helped me for my 3 lease properties , I have no complaints at all, very professional, responsible team, reasonable service fees , they are the best ! I would highly recommend!
| | | |
| --- | --- | --- |
| Value for money | | |
| Service & support | | |
| Quality | | |
| Location | | |
| Overall rating | | Excellent |
---
I would recommend this business
Helpful and efficient! Our previous landlord changed agencies and when we returned to Authority Property Mgt, it was with such relief that they would actually do what was required in a timely and professional manner. Best of all was that they remembered us! Such good customer service!
| | | |
| --- | --- | --- |
| Value for money | | |
| Service & support | | |
| Quality | | |
| Location | | |
| Overall rating | | Excellent |
Customer Testimonials
We've only been renting from Authority a short while, but all I can say are good things. There is always someone to help to answer your questions and response time is amazing! I much prefer their option to text due to my busy work schedule and things get sorted out easily. Great company and great people! Thank you for your care!
---
In 12 years of homeownership, this is by far the best management company I've had the PLEASURE of dealing with. Prompt, professional, polite, and proactive, I would recommend them to anyone and everyone. Aaron and Joline are amazing managers, and have become great friends!!
---
Professionalism at its finest!!! A pleasure to work with. Imagine giving someone your name and situation, then sitting back, putting your feet up, and knowing everything will be taken care of. That is the feeling you get here. Always smiling; always going above and beyond. I have never run into people more on top of their domain. I would highly recommend (and do).
---
I recently used Authority PM to find a tenant for my property. I'm sure I wasn't the easiest client they've ever had, but they treated me like I was. More importantly, they found an excellent tenant very quickly and handled minor glitches as smoothly as you can imagine. I'm sure they handle major glitches well also, but seem to be very good at avoiding major glitches in the first place.
---
This company does great business. They are reliable, dependable, and honest. We will definitely be using them in the future. We need more people like them in this industry.
---
I highly recommend Authority Property Management for your rental needs. Whether you are an owner looking for a property management company, or an individual/family look to rent/lease, Authority Property Management is who I would refer you to. Joline and Aaron, and their staff, are knowledgeable, professional and caring. You are in good hands when you select Authority Property Management.
---
Authority has been an amazing management company. They have been with us every step of the way in our renting process and have always been extremely helpful if we had an issue, taking care of it right away. They are easy to get a hold of and have wonderful customer service. They go out their way for their renters!
---
I have had no problems with Authority Property Management. They listen, and do their best to resolve issues quickly. I have not waited for long periods of time to get a repair.
---
I've been working with Authority Property Management for a little over a month. They have been fantastic with helping me renovate and prepare to rent out my property. I've worked with other property managers in the past and none of them were as helpful or responsive as APM. I feel very reassured by their level of attention to detail.

Additionally, I would give an additional 5-stars to Hanna who has been communicating regularly with me about work progress. If I were in charge at APM I would give that woman a raise because good employees -- those who are professional and have great communication skills -- make all the difference in property management.
---
This management team foresees everything. I have been both a renter, and am now a landlord with them. If you need management for your property to be taken care off, this is it. Leave your property under their care, and they will make you money. Vice -versa if you rent under them, your rental will be kept up, and serviced right away with their team.
---
I have rented twice with Authority Property management. In each case, Aaron, Jolene, and their team were quick to find properties in the price range that also fit my current needs. The process was simple and clear. I recommend Authority Property Management to anyone in Redding trying to navigate the rental market. Considering their clear communications and friendly team environment, I'm sure they are great for property owners too.
---
I've had great experiences with these folks in my business dealings AND as a renter; you couldn't ask for better service, or better people. At the beginning of last summer, in fact, when my AC went out, they went out of their way to make sure I was cool again in no time. And when I stopped by the office with my mother-in-law, they treated her with kindness and respect; she couldn't stop talking about it afterwards.

They are simply the best. Thank you, Authority!
---
Authority Property Management is one of the very best! They are super responsive and take all the steps to keep you out of trouble, and importantly, keep that rental income flowing! Highly recommend.
---
I loved working with Aaron at Authority Property Management. He and his staff made renting our home easy and hassel free. I will continue to work with Authority Property Management and recommend them highly.
---
I have sent several families who are moving to the area to Authority Property Management and all have loved Aaron and Joline. What makes them so different than the other companies is their genuine desire to help the individual find what works best for them. They treat everyone with respect and are very knowledgeable!
---
Super awesome place. There are some other property companies in town and of all the ones around this one takes the Cake by a long shot. Great service, helpful beyond getting you into a place and that is priceless. Needing a place in Redding to rent from, use these guys and gals.
---
My husband and I have had exceptional service from Authority on our rental properties. They are the only property management company that I have found that is conscientious and honest in their dealings with both the owners and the renters. Highly recommended.
Videos
Don't forget to subscribe if you like the video!!!

Looking for a property management company in Redding CA.?

This animated video gives a short introduction of our company and property management services we offer. We are a full-service Property Management company located in Redding CA that specializes in single family homes.
Photo Book
Social Activity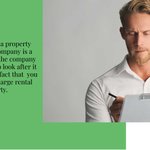 #propertymanagement https://t.co/Om2G2MmOZX
Cream of the crop: Apollo Award nominees rise to the top https://t.co/rASS3w3eLI
House Inspection Cost in 2021: How Much Will You Pay? We found this useful. https://t.co/uavtHewmCc
From Our Website
We are a professional property management company in Redding, CA offering several services. We offer a One-Time placement service, where we find tenants for you and handle everything up until they move in. We also offer Full-Time management where we do it all from screening the tenants to rent collection to the final walk-through home inspections when the tenants moves out. We manage a variety of properties ranging from single-family homes, apartments, condominiums, townhouses, multifamily properties, and commercial properties.
---
In the spring of 2015, Aaron and I left our previous property management firm after having "stylistic differences" with our partners at the time. It was the push we needed to realize our own plan for how we felt a Property Management business should be run. It didn't matter to us that the day we launched Authority Property Management happened to be April 1st. Who launches a business on April Fools Day? It turns out we do. It is our strength in the small differences we make that have defined our business model.
---
Thank you for your interest in providing maintenance service for properties managed by Authority Property Management. We provide management services for both residential and commercial properties in Shasta County, and have been in the real estate business since 2005. Our goal is to provide exceptional care for the properties we manage. We have a growing list of properties we manage that continues to expand at a fast pace. We manage homes, apartments, townhouses, condos, and offices. The need for good maintenance businesses to help us in providing the exceptional care we strive for continues to grow as well.
---
We use the Redding Chamber of commerce as a great way to connect with local business and people. Often times, people relocating to town will contact the Chamber for a relocation package or information. They are a great resource. Authority Property Management Inc. in Redding, CA. is a licensed Property Management Company and Rental Agency. We provide Real property management services in Redding CA. & surrounding areas. We specialize in managing rental properties, single-family homes, apartments, and commercial properties in the following cities: Redding, CA., Anderson, CA, Cottonwood, CA.
---
When you're renting a home, the one thing you want to do as efficiently as possible each month is to pay your rent. While in years past most tenants had to either mail a check or wait for their landlord to show up at their door, today's technology now makes it possible to make rental property payments online. However, to the surprise of many tenants, many property management firms have yet to embrace this feature. However, that's not the case with us here at Authority Property Management. Always a business that is ready to use the latest technology in an effort to make the lives of our clients and tenants easier, we are committed to providing customer service that is, first and foremost, the best in the industry.
---
We were in need of a new property management company as the one in charge of our properties was sold, and the new company was not performing well at all. We have now been with APM for five months and could not be more thrilled. They filled two of our homes that had been available for quite some time in a matter of two weeks. Aaron & Joline have been super knowledgeable and help us avoid a legal issue that would have been uncomfortable. We have worked with Aaron & Joline for several years now. They are highly dedicated and real professionals.
---
Once received, we will do a credit and background check to ensure you meet our minimum credit requirement of no less than a 650 score, you bring in 3 times the amount of rent on the Net side, and have a good rental history. If your application meets all of our requirements, it will be passed to the property owner of the home for final approval or denial. It takes approximately 1-2 business days to process your application in our office. If you've met our requirements, your application will be passed over to the owner of the home for review.
---
No one likes to hear that their customer was disappointed by a vendor they recommended, so when you recommend a client to us we promise that if that customer CAN be satisfied, they WILL be satisfied. No excuses, no surprises. We focus on property management, so when you refer a client to us you can be assured that we will direct that client right back to you when they are ready to sell the property. We are not in competition with you. If you have a buyer that needs information about current rent and vacancy rates for different neighborhoods, or ideas on how a property can be made more attractive as a rental, we can help in this area as well.
Nearest Businesses